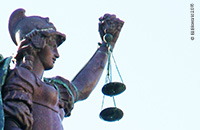 The European Parliament's Committee on Legal Affairs has been taking a further step towards a legal framework for the development of robotics, artificial intelligence, interconnected electronic devices, and applications of "big data". The United States is following.Reading time: 2 minRead more ...
Other articles recommended
B2Bioworld offers you background information
Gauging political claims and educational objectives for a digital civil society. Extended Book Review. Free access.
Mario Trapp, Executive Managing Director Fraunhofer Institute for Cognitive Systems on operating safety provisions, and in silico vs real world learning