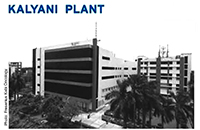 Fresenius Kabi Oncology India: Guilty plea failing to provide records to FDA inspectors
February 2021. Fresenius Kabi Oncology Ltd. India, has reached an agreement with the U.S. Department of Justice (DOJ) that would conclude an investigation of events that took place in 2013.
In 2013, FKOL notified the FDA immediately upon discovering that certain employees at the company's plant in Kalyani, India, had failed to provide relevant records during an FDA inspection. These individuals acted in violation of Fresenius Kabi's compliance requirements, code of conduct and values. As a consequence, their employment was terminated immediately. Fresenius informed the public about these events in July 2013.
Patient safety was and has continued to be safeguarded at all times. Product supplied from this plant was within specifications. All necessary remediation actions were successfully implemented many years ago, and the plant has been fully operational ever since.
Under the agreement, which still must be reviewed and accepted by the United States District Court for the District of Nevada, FKOL will make a payment of USD 50 million. Given past accruals for this matter, the resolution will be net income neutral. The agreement includes a compliance addendum under which FKOL will build on its existing quality compliance management system to monitor compliance and provide the DOJ with regular reports on its effectiveness.
Source: Fresenius SE & Co. KGaA
Disclaimer: You agree that B2Bioworld is not responsible and will not be held liable for any third party content on its sites or any third-party content, products or services available on other web sites accessed through links from B2Bioworld sites. Links to third-party sites are for your convenience only, and their inclusion on B2Bioworld's sites does not imply any endorsement, guarantee, warranty or representation by B2Bioworld.
B2Bioworld Comment
A confession too late

February 2021. In the case referred to by the recent press release of Fresenius its 100% Indian subsidiary, Fresenius Kabi Oncology Ltd. (FKOL) conceded criminal behaviour on February 9. According to the press release by the American Department of Justice FKOL "plead guilty to concealing and destroying records prior to a 2013 U.S. Food and Drug Administration (FDA) plant inspection and pay $50 million in fines and forfeiture».

The case refers back to 2013 when the Indian management ordered employees to remove evidence stored on computers and destroy hardcopies of violations. The FDA has been the competent authority, because Active Pharmaceutical Ingredients (Paclitaxel; Docetaxel) manufactured by FKOL at Kalyani, West Bengal are incorporated in various cancer products sold in the United States.

After more than seven years the present avowal of guilt comes rather late, and it is only for 2013. However subsequent inspections still uncovered serious defects in CGMP. Finally FDA issued a second warning letter (MARCS-CMS 538641) n December 4, 2017 where inspectors accused the Indian company of still not complying with their first warning letter (WL 320-13-20) dated July 1, 2013.It is noteworthy how the Indian management glossed over FDA's serious reprimand in 2017. Shareholder were provided vague information about «warning letter(s)» about «certain observations, related to investigation procedures» only in June 2018. It took the German mother company several more replacements of executives and major investments at Kalyani to finally conform to FDA expectations. For the last three years no further FDA complaints have been recorded. eds.
References
Fresenius Kabi Oncology Ltd. (2018): Annual Reports 2016-17 and 2017-2018.
U.S. Department of Justice DOJ (2021): Indian Cancer Drug Manufacturer Agrees to Plead Guilty and Pay $50 Million for Concealing and Destroying Records in Advance of FDA Inspection. February 9.
Other articles recommended
B2Bioworld offers you background information
Christof von Kalle, at the time Head of Germany's National Center for Tumor Diseases on new approaches to achieve tangible clinical results – or to manoeuvring into dead ends
Schüler's Compendium on German biotech industry - free of charge
Governance, anti-corruption, agriculture, digitization, citizen engagement, freedom of press, AMIS and Georgia