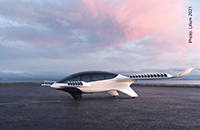 Customcells Group expands battery production
November 2021. The lithium-ion battery specialist started enlargement of production facilities at its headquarters at Itzehoe (DE) where it also develops prototypes of application-specific battery cells. Having already opened one of the most modern cell production lines in Europe at the Tübingen site in the spring of this year the group attends to a growing industry demand for smaller batches and be closer to customers, in particular those who are eyeing product conversion to electromobility.
Based on proprietary technology the group which is Fraunhofer spin-off positions itself as an alternative to the large-scale production operations of the major Asian cell manufacturers, especially in the preliminary development and prototype stages of their products. Tübingen already serves Porsche at Baden-Württemberg and Lilium at Bavaria.
Source: Customcells Holding GmbH
Disclaimer: You agree that B2Bioworld is not responsible and will not be held liable for any third party content on its sites or any third-party content, products or services available on other web sites accessed through links from B2Bioworld sites. Links to third-party sites are for your convenience only, and their inclusion on B2Bioworld\'s sites does not imply any endorsement, guarantee, warranty or representation by B2Bioworld.
Other articles recommended
B2Bioworld offers you background information
Rainer Martens, at the time COO MTU AERO Engines on novel propellants and "more pressing topics"
Ulrich Betz, Vice President Department Head Innovation & Entrepreneurship Incubator; Merck Biopharma
Ed Torres, Managing Director of Lilly Ventures on the Fund's approach and input to Eli Lilly's business development
Stefan Marcinowski, Member of the Board BASF SE in conversation with B2Bioworld
Masoud Abka, Business Developer for MIDHCO and Member of the Board of IMIDRO on industry strategy and the business case for foreign investors
Years too late to re-program Honda Moto. What about BMW and e-mobility