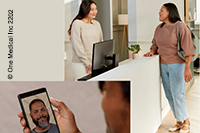 Amazon Will Acquire One Medical
July 2022. Amazon Inc. and One Medical Inc. announced that they have entered into a definitive merger agreement under which Amazon will acquire One Medical. One Medical is a human-centered, technology-powered national primary care organization on a mission to make quality care more affordable, accessible, and enjoyable through a seamless combination of in-person, digital, and virtual care services that are convenient to where people work, shop, and live.
Amazon will acquire One Medical for $18 per share in an all-cash transaction valued at approximately $3.9 billion, including One Medical's net debt. Completion of the transaction is subject to customary closing conditions, including approval by One Medical's shareholders and regulatory approval. On completion, Amir Dan Rubin will remain as CEO of One Medical.
Source: Amazon Inc
Disclaimer: You agree that B2Bioworld is not responsible and will not be held liable for any third party content on its sites or any third-party content, products or services available on other web sites accessed through links from B2Bioworld sites. Links to third-party sites are for your convenience only, and their inclusion on B2Bioworld\'s sites does not imply any endorsement, guarantee, warranty or representation by B2Bioworld.
Other articles recommended
B2Bioworld offers you background information
On voice-assistants, clinical trials, pathologies, and the COVID-19 bet. Includes interview with Guy Fagherazzi, Luxembourg Institute of Health
Analysis and in-depth interview with GAIA-X aisbl executives
The User as Stakeholder, Expert, Citizen, Consumer, and Patient.Thomas Szucs, Chairman of Swiss Helsana Group