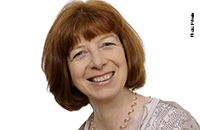 Pfizer Embraces Regenerative Medicine
September 2009. In 2008 Pfizer engaged rather late in regenerative medicine. Its unit (former Pfizer Technologies) at Sandwich and Abington (UK) matured into Neusentis under the leadership of Dr. Ruth McKernan, Chief Scientific Officer Pfizer Regenerative Medicine since its beginnings. In the exclusive interview published only in B2Bioworld, she addresses central issues in the development of stem cell therapies.
Several years later most of the basic challenges are still waiting to be resolved by those in the field, for example the complementary roles of small molecules and stem cell biologics in personalized medicine, the standardisation of stem cells for pharmaceutical use, or predictive toxicology to ensure drug safety. Read also about competitors in stem cells like Novo Nordisk, Cellartis (today: Cellectis), or Cellular Dynamics.
Includes: Neusentis financials 2009-2010.
Updated July 2011Reading time: 9 min
Read Now:
1,00 EUR (incl. 7% VAT)




Other articles recommended
B2Bioworld offers you background information
Sir Patrick Vallance, at the time President Pharmaceuticals, R&D of GlaxoSmithKline
"Doing our business a little bit differently …"
Mark Fishman, President Novartis Institutescomments on the company's strategy and technology acquisitions in the field
A legal approach solving problems with patentability
Andreas Busch, Head of Global Drug Discovery on results, technology platforms, and expectations
Jonathan K. C. Knowles, at the time Head of Roche Group Research - open access