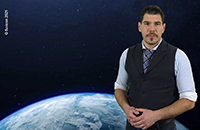 fluvicon: water treatment technology for oil&gas, mining, or desalination
May 2021. fluvicon develops an osmotic process inspired by nature for water treatment and energy production. The focus is on Oil & Gas, Mining and Seawater Desalination.
Our award winning technology is based on the principle of forward osmosis (FO) – not reverse osmosis (RO)! Thats the basic principle of every living cell. This way you can utilize the advantage that nature uses since billions of years. The process consists of the osmosis step that pulls fresh water, and a re-concentration step (→ cyclic process) that re-concentrates the osmotic agent of the draw solution. Thereby the process gets self-sustaining.
Advantages
✓ half the energy consumption;
✓ excellent retention;
✓ excellent robustness;
✓ hardly any fouling and scaling;
✓ very high reliability
✓ consistent treatment quality;
✓ very simple operation;
✓ very low maintenance;
✓ resistant against most chemicals;
✓ ph-tolerant over a wide scale;
✓ ideal for rough applications.
Source: fluvicon GmbH
Disclaimer: You agree that B2Bioworld is not responsible and will not be held liable for any third party content on its sites or any third-party content, products or services available on other web sites accessed through links from B2Bioworld sites. Links to third-party sites are for your convenience only, and their inclusion on B2Bioworld\'s sites does not imply any endorsement, guarantee, warranty or representation by B2Bioworld.
Other articles recommended
B2Bioworld offers you background information
Masoud Abka, Business Developer for MIDHCO and Member of the Board of IMIDRO on industry strategy and the business case for foreign investors
Giorgio Squinzi, at the time President of Italy's Confindustria and construction chemicals corporation MAPEI SpA
Accessing a Resistance Economy
David Nicholson, CSO Bayer CropScience on Hidden Potentials, Re-valuation of IP Assets, and Substantial Changes in R&D
Governance, anti-corruption, agriculture, digitization, citizen engagement, freedom of press, AMIS and Georgia
Science can be fun to read, but be aware. Book Review - open access