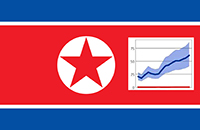 Emerging Market North Korea?
July 2017. South Korea's Northern neighbour is rarely thought as having characteristics of a developed market, nor is it seen in transition to a liberal economy. What can be learned to approach a market with major risks to implode after a nuclear strike, or acquiring a stake in an economy which might become another emerging Asian market such as Chinese Shenzhen Province, or Vietnam?
An American veteran in the molecular diagnostics industry and in NGO arenas shares his experience of working in North Korea. Insights of doing business in a closed-off economy.Reading time: 5 min
Read Now:
1,00 EUR (incl. 7% VAT)




Other articles recommended
B2Bioworld offers you background information
Do's and don'ts developing and selling viable tests for medical, agricultural, or food diagnostics in poor resource countries.
On his Syrian peace mission - not in vain
Masoud Abka, Business Developer for MIDHCO and Member of the Board of IMIDRO on industry strategy and the business case for foreign investors